The Signature
---
Based upon the Asian concept of beauty and wellbeing, The Signature's discerning clients are immersed in a full sensory experience with an unparalleled choice of world class, personalised treatments and an extensive suite of premium brands, delivered with a standard of care and expertise beyond any high street offering.
Our facilities include 3 luxurious treatment rooms, relaxation lounge and riverside rest area, specialist Nail and 'Essentials' beauty bar, changing and shower facilities, luxurious robes, towels, bedding and refreshments.
---
Brand New Anti Ageing Clinic
---
If you care about your skin's beauty and maintaining a youthful appearance, our brand new Anti Ageing Clinic by The Signature will help reduce the effects of time on your skin. Our expert therapists are committed to your long-term skincare and wellbeing, often before the first signs of damage or ageing occur.
We offer an unparalleled choice of world class products and treatments such as CACI, pHformula, Guinot Cellular, Oxygen and Laser therapy, Microdermabrasion, Botox and Fillers, all personalised to your individual needs.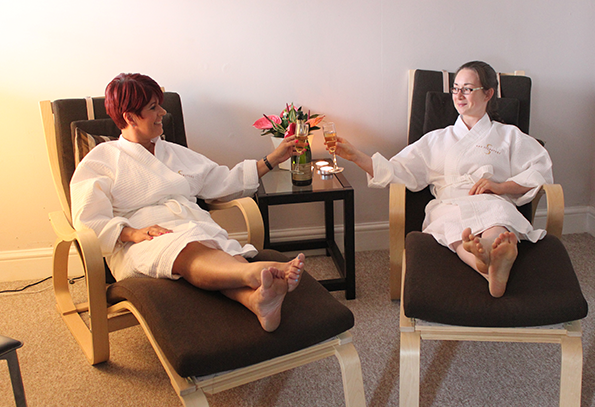 Client Testimonials
---
I'd just like to pass on my thanks to all the team for a lovely afternoon yesterday. The therapists facial technique was amazing. It's such a change to have a therapist who did not rush through and undertook proper face massage. Thanks to you and everyone for looking after me so well - I felt truly relaxed. I shall be back soon.
This is one of the nicest places to go to feel good about yourself. The staff are always there with a genuine smile and knowledgeable advice for whatever treatment that has been booked. There are not many places one can go to where you are made to feel 'Special' - this is definitely one to be visited.