Jessica Nail Care
---
Jessica Phenom, ZenSpa and GELeration Nail Treatments
Now considered the world's foremost authority on natural nail care, the Jessica nail treatments system is based on a unique approach to maintain naturally beautiful nails.
By analysing different nail conditions, the Jessica nail treatments system has developed a range of products available at The Signature Spa specifically designed to treat the dry, brittle, normal or post acrylic nails so commonly found.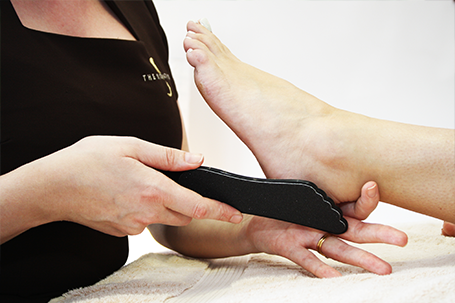 GELeration by Jessica
GELeration from Jessica is the next generation of soak-off gel nail systems. Created with the health of the natural nail in mind, this evolution in technology protects nails, offering weak, bitten or problem nails the opportunity to grow.
Perfect nails for 3-4 weeks with long-lasting high gloss shine
Durable yet flexible
Non-chip finish
No smudging
Super-fast drying times
Protects the Natural Nail
Simple removal – gel overlays soak off in 10-15 minutes
No odour, no Formaldehyde, Phyhalates or DBP
Can be used with other Jessica natural nail products for complete nail care
Jessica Phenom
Jessica Phenom delivers fast-drying, chip- resistant, mirror-like shine for your nails with no UV/LED lamp required.
Dries quickly with exposure to natural light indoors and outdoors
Gel-like shine lasts up to 10 days
Removes easily like polish
No touch-ups required
Removes with nail polish remover - no soak needed
Treatments
---
| | Price |
| --- | --- |
| Jessica Prescriptive Manicure | £29 |
| Deluxe Manicure with LeRemedi Hand Treatment | £36 |
| Jessica Prescriptive Manicure with Heated Mittens | £35 |
| ZenSpa Pedicure | £33 |
| ZenSpa Pedicure Deluxe | £40 |
| Nail Shape and Polish | £17 |
GELeration by Jessica
---
| | Price |
| --- | --- |
| Gel Overlay Manicure | £39 |
| Gel Nail Shape & Polish | £32 |
| Refresh Manicure | £32 |
| ZenSpa Pedicure with GELeration | £46 |
If a client has existing gels to be removed, we would advise an extra 15 minutes on the above treatment times with an additional charge of £4.
Jessica Phenom
---
| | Price |
| --- | --- |
| Phenom Prescription Manicure | £29 |
| Deluxe Phenom Manicure with Heated Mitts | £35 |
| ZenSpa Pedicure with Phenom | £33 |
| ZenSpa Pedicure Deluxe with Phenom | £40 |
| Phenom File & Polish | £18 |